How To Make Your Own Peel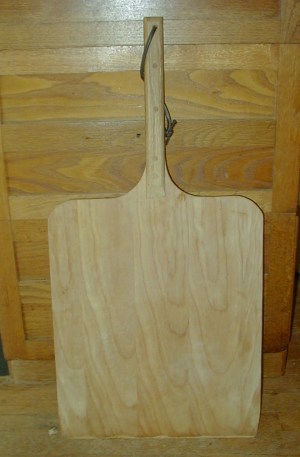 I needed to make my own peels because I couldn't find anything that wasn't made for pizza's (i.e. had a round edge) or was as wide as I needed (15-16 inches). A nice benefit was that I could choose the wood I wanted for the handle, using exotic tropical woods I had on hand. Here are directions for making your own peel, requiring only moderate woodworking skills and tools.
Be creative. Use your favorite wood for the handle. Make the edge rounded if you want it to look more like a pizza peel.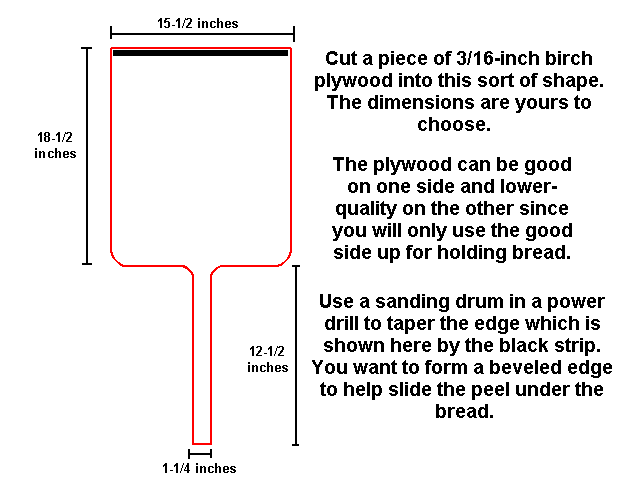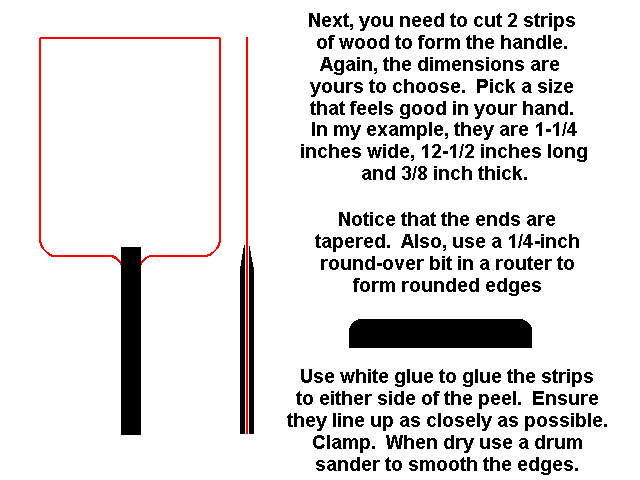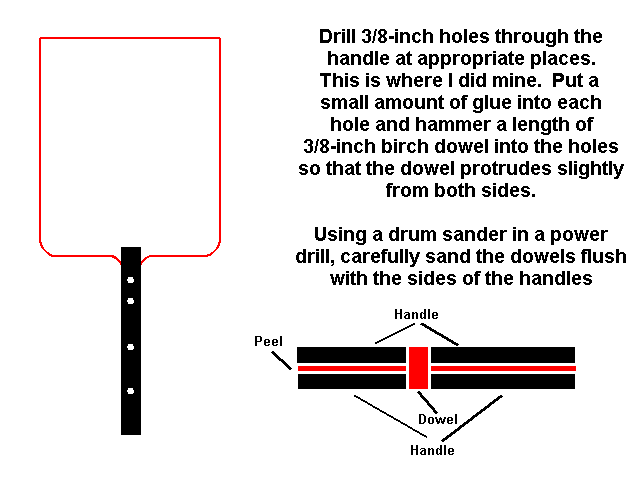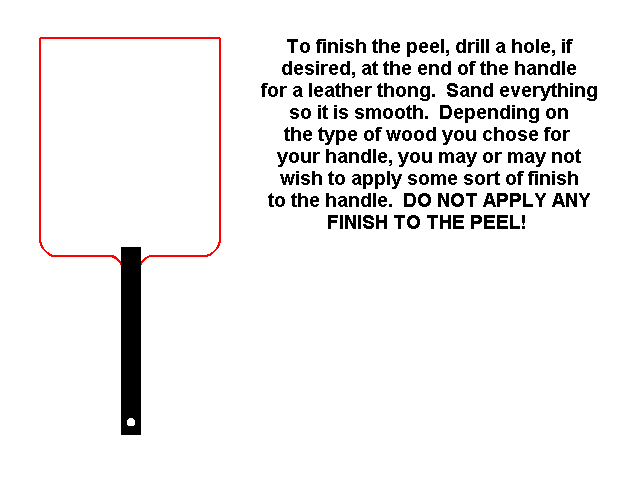 ---
nakedwhiz.com Home Search Our Site Email The Whiz Listen To Whizcast Whizlog Buy Whiz Gear Privacy Policy
All Contents ©2001, 2023 The Naked Whiz
International Association of Fire Safety Science member #1604


You can support this website by shopping at The Naked Whiz Website Store and Amazon.com
You can make donations to The Naked Whiz
Website using Bitcoin! Scan the QR code at
left or copy and paste our wallet ID:

1Bt4vjU9PUQNVvEZZq6ik6jWYr6nr4rJRp